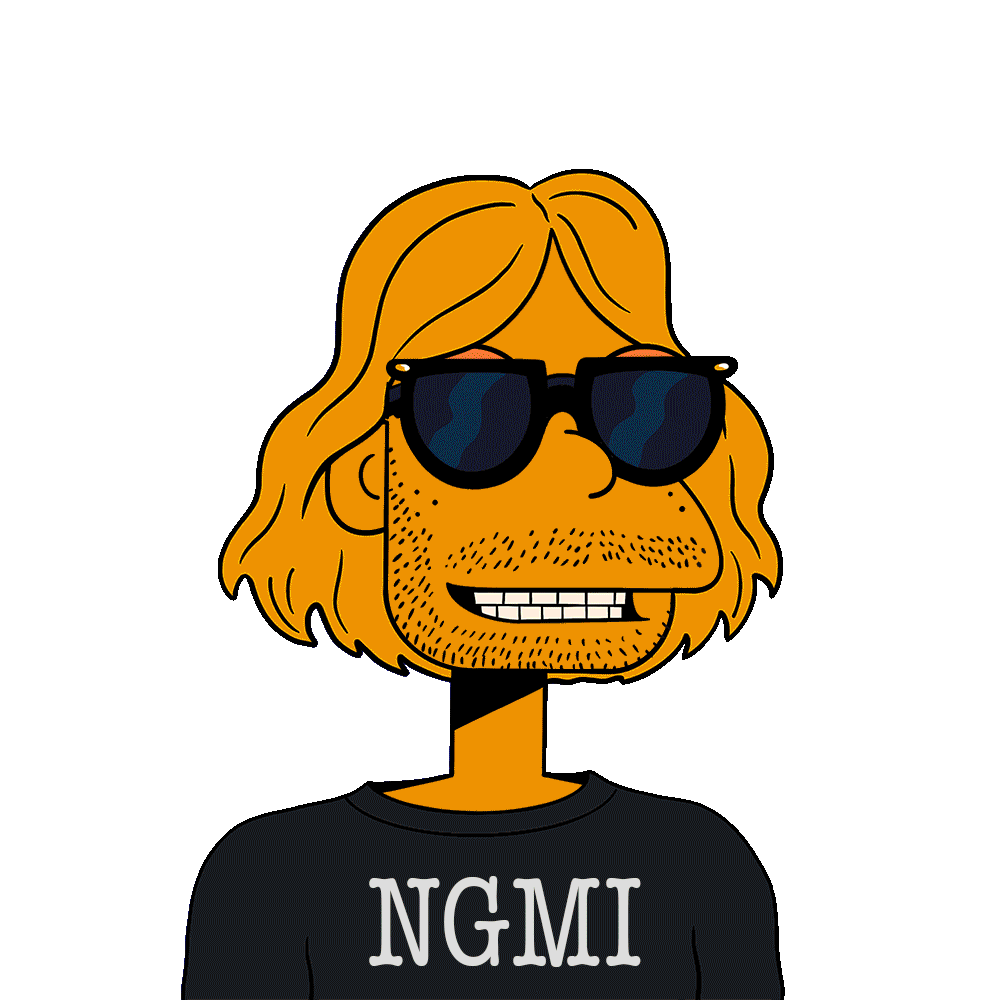 Chillennials.xyz
Screwed, Broke, and still Chill AF.
We are a generation laden with debt, rising inflation, a climate crisis, a housing shortage, an economic shutdown, and a global pandemic. We aren't defined by an age cohort, but by the fact that the Boomers traded our futures away for a few extra cucks. Yet here we are, chill AF, and in the most ironic turn of events, it's our ability (and their inability) to use the internet that will usher in the greatest transfer of wealth in human history. WAGMI.
1 Free Mint Per Approved Wallet.
Signup below for an upcoming mint window then head to Mom's basement and introduce yourself.
Mint Phase: Invite Only
---
Release
Private Mint
Chillennials will be released for claiming, by invite only. Instant reveal.
---
Token Set
20,000 Max
10K now by invite only, 10K locked up for later –  Each is unique, some are rare, all are chill.
---
Presale Price
TBD
Priced like a sweet pair of Vans classics.
---
Public Sale Price
TBD
Priced like Yeezys.
---
Witheld Tokens
420
We're keeping some chill ass (randomized) pfps for ourselves and other business needs.
---
Token Type
ERC-721A
The ERC-721A non fungible token standard will save you gas during the public mint.
---
File Hosting
IPFS
The InterPlanetary File System. Metadata and image hosting will move here post mint.
---
Blockchain
Ethereum
Used for verifying that you are the only one who owns your Chillennial. Der.
---
Attributes
7
Each Chillennial is a unique, hopefully all inclusive, combination of each attribute.
---
Traits
500
Yeah, we got a ton of traits! We've been building for nearly a year.
---
Purchase Limit
69
Yep – for the culture.
---
Licensing
Commercial Rights
Do whatever you want with your specific Chillennial, but we own IP rights to the collection as a whole.
---
Team & Vision
We don't have a roadmap, we have a creative vision. We're currently a team of two – one founded & sold a web2 company that touts 75M users, $20M rev/yr, and ranks in the top of it's category in the App Store, the other is an Exec Producer and Director at Nickelodeon.Together we built the Chillennials, but this is just the pilot episode. We're quite literally building the series. Chillennials have college debt, net worths, jobs, stress, and boomer parents who can barely use the internet and constantly call us for tech support. F***CK! Mom. TRY GOOGLING!
---
Contract:
0x887F3909C14DAbd9e9510128cA6cBb448E932d7f
---
Leaderboard
Accumulate points buying and holding... We appreciate you and we're paying attention. 👀
---
Rank
Owner
Chillennials
&times
Hold Streak
=
Points